Since the beginning of my PhD program in 2015, I'm working on the campus(es) of the University of Grenoble. Grenoble is located in a basin in the middle of 3 mountain ranges, Belledonne (the highest, with many rocky summit above 2000m) and Chartreuse and Vercors, more modest but also greener.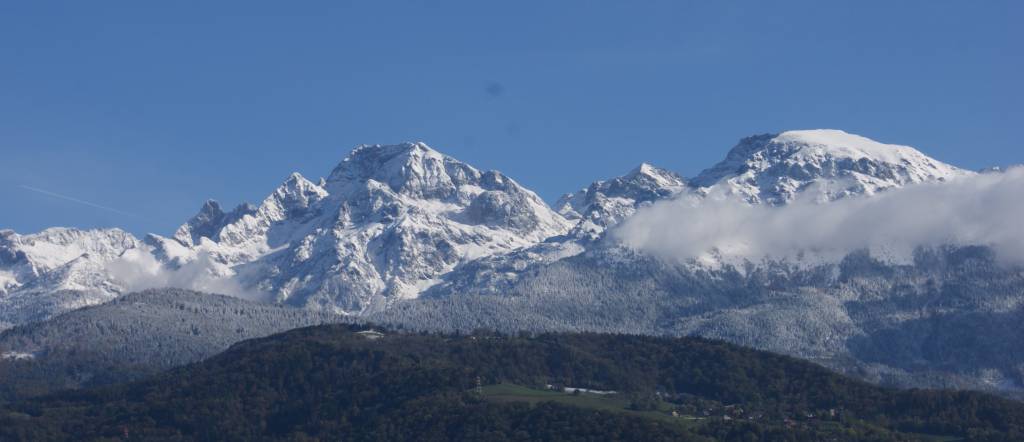 Montbonnot
One of the Computer Science "campus" is located in Montbonnot, aside from the city:
the former ENSIMAG building (not part of the University anymore)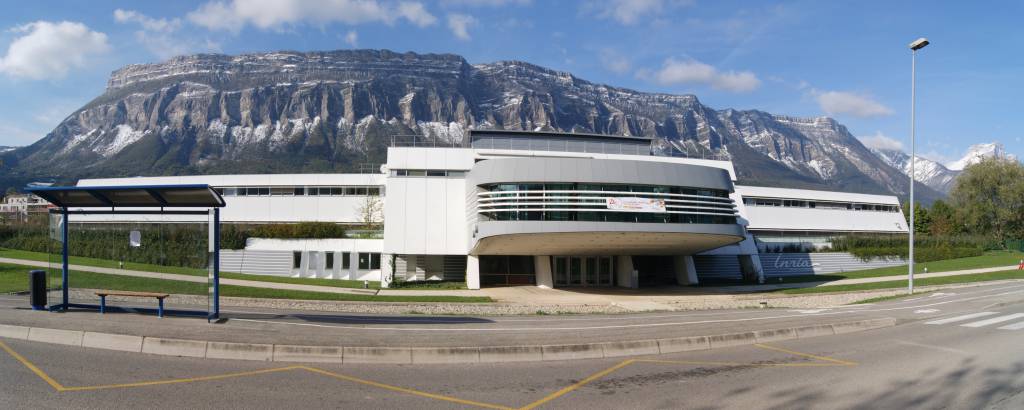 The main campus
The main campus is closer to the city center, but also lets you enjoy the view of the mountains: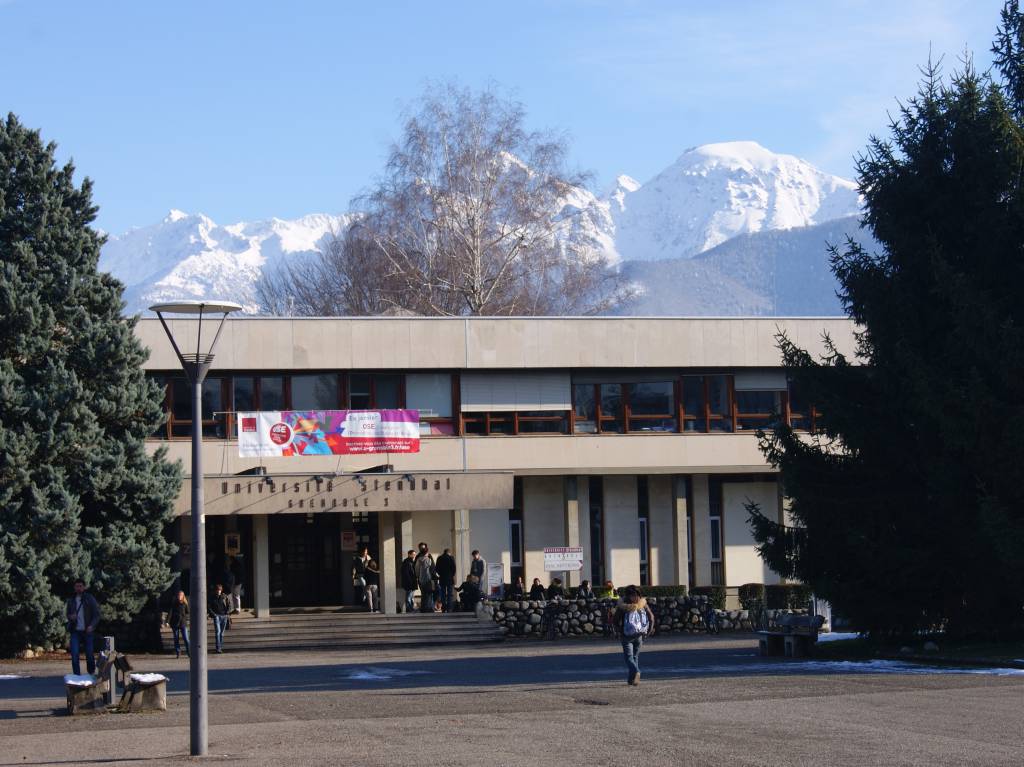 It's also close to the Isere river:

The Giant campus
Lately (one year ago), we moved to the GIANT campus, on the other side of the city, inside the CEA facilities. We're now closer to Chartreuse and Vercors mountain ranges, although they're behind fences and buildings ...
Chartreuse mountain, le Neron, a very vertigeous hike I didn't try yet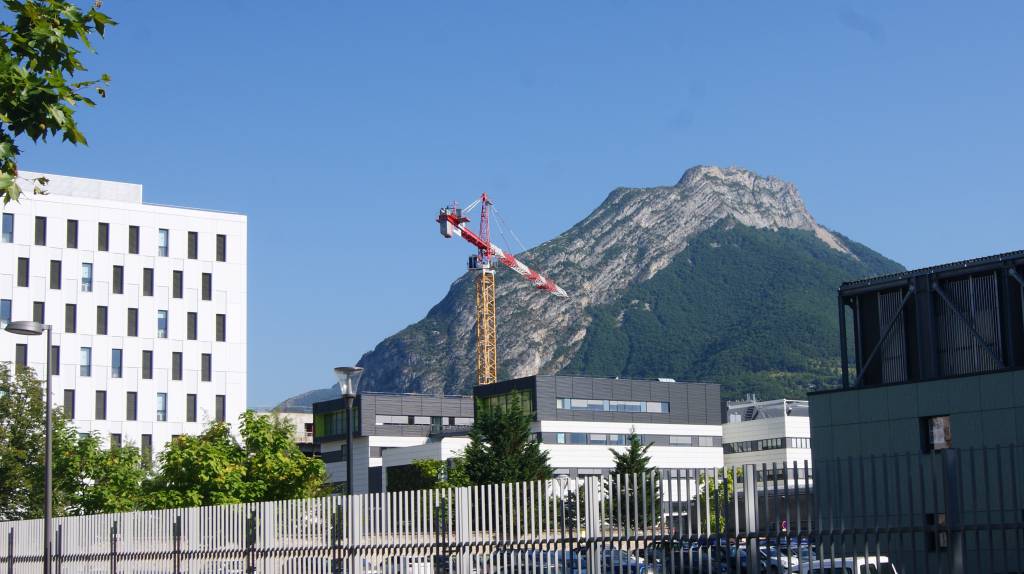 Vecors mountain, le Moucherotte, a nice hike!